Downloads & Resources
Downloads
Flyer
Here is a one-page flyer on Prop1. Print it out and discuss it with your neighbors!
Signage
Here are PDF files for the sign below, ready for printing, in various sizes: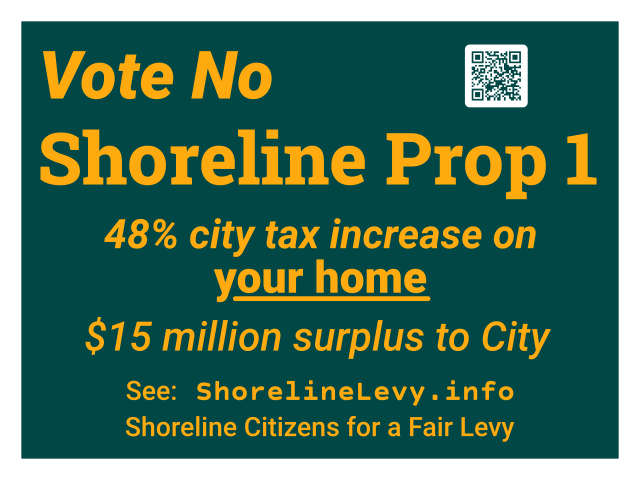 ---
Links
On the Levy Lid & Levy Lid Lifts
The Municipal Research and Services Center (MRSC), a nonprofit organization that helps local governments in Washington State, provides an excellent explainer describing how Levy Lid Lifts work. (Shoreline's Proposition 1 is a "Permanent Multi-Year Lid Lift".)

King County Department of Elections' page on Shoreline Proposition 1.

RCW 84.55 is the State law that governs how the Levy Lid (and Levy Lid Lifts) work.
Proposition 1
Increases in Property Assessed Values
Inflation Rate