New
Don't Be Fooled! Prop 1 Is Not about Park Improvements
The Quick Answer
You may have seen one of the large colorful signs placed at various City parks that state "Proposition 1 includes improvements to this park" and even include a link to the City's web page on the November Levy Lid Lift Proposition 1.
Let's be clear: these signs refer to a different "Prop 1". These signs refer to the Parks Bond measure which passed in last February's special election. Park improvements and acquisitions funded by that bond issue are underway. (And Shoreline's residents will be seeing an additional levy on their property tax bill in 2023 to fund those improvements.) It's a done deal.
These signs are deceptive and confusing. This November's Proposition 1 does not have anything to do with funding Park improvements or acquisition.
---
The Details
Here's a photo of one of the confusing, misleading signs.
Please realize that these signs are referring to a different Proposition 1. The "Proposition 1" they refer to is the $38.5 million Parks Bond measure which was passed in last February's special election. The City already has the authority to issue bonds to finance the planned Park improvements and acquisitions (and Shoreline residents will begin paying for them through a new property tax levy in 2023.)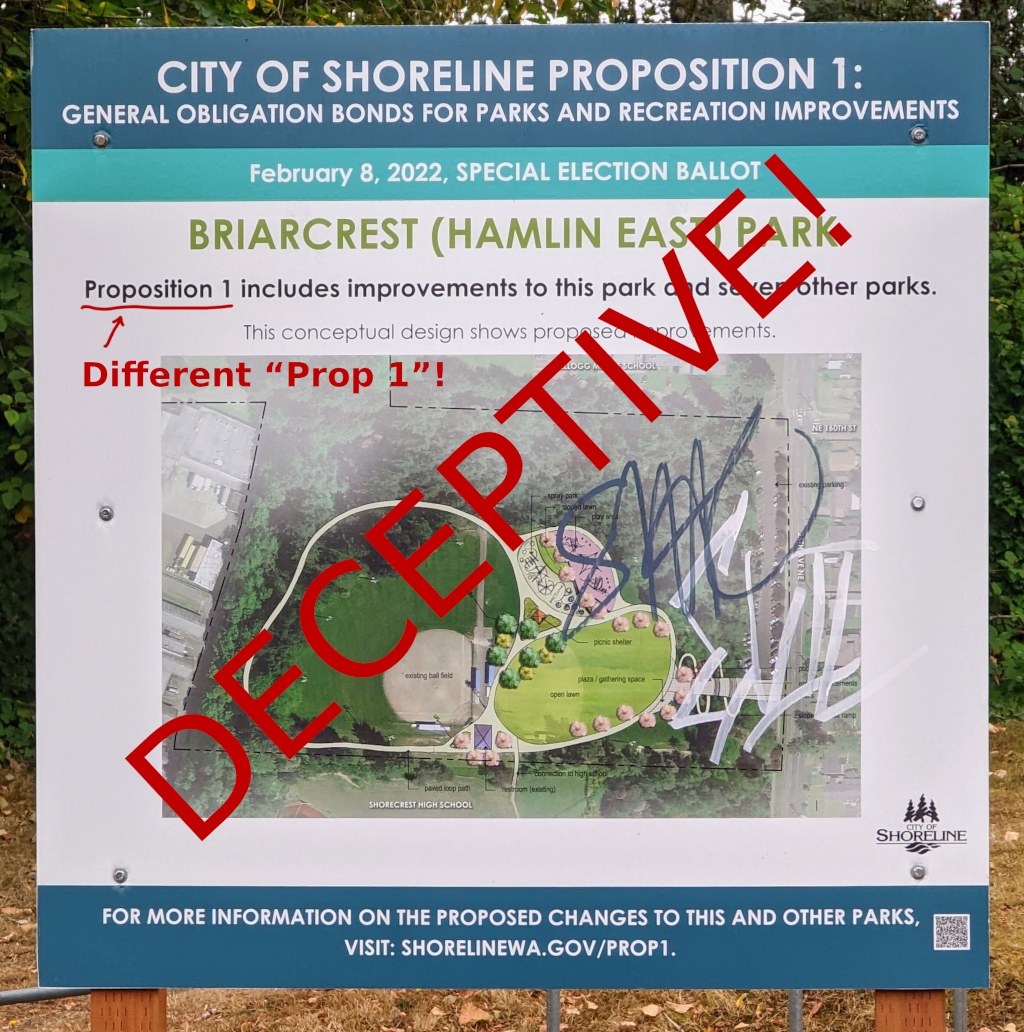 The November Proposition 1 Levy Lid Lift measure has nothing to do with funding park improvements or acquisitions. While the City's regular levy does pay the salaries of most City Park employees (along with the rest of the City staff, City Manager's office, City Council, etc.) it does not fund park capital improvements or acquisitions.